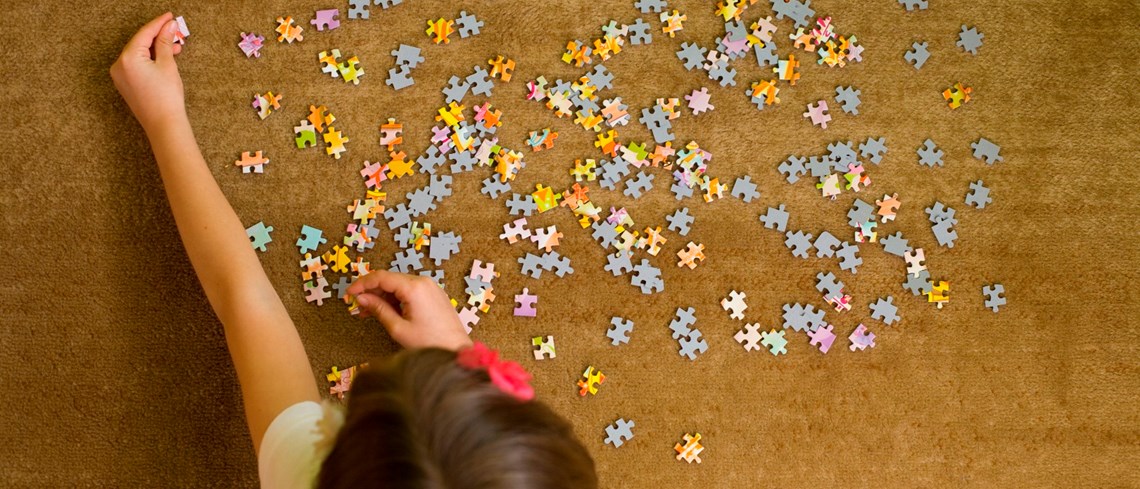 You've got the whole day planned. Once Lucy is at school, you'll do the shopping, get to the post office and tackle your afternoon's work in the office. You're hurrying along a mopey Lucy when she complains of a sore throat. You feel her forehead and, sure enough, she's warm. Nothing extreme, but this is a child who needs to stay home from school today. Cold and flu season has arrived again.
Keeping sick children home enables them to get the rest and care they need and allows you to monitor and manage their symptoms – and go to the doctor, if necessary. But while they're at home, they're still kids, and they get easily and often bored. So how do you balance their need for rest with their desire to be entertained? Here are some suggestions to engage young minds and keep spirits up while ensuring comfort and calm.
Reading
Your child may have some favourite books that they like to read themselves, or you can read to them. Reading to them during the day can seem like a treat and can be a nurturing and bonding experience. For something new, you can read them some age-appropriate stories.
Movies
You can set your child up snug and cosy on the couch to watch a movie. This way, they'll still feel part of things, and you can keep an eye on them. You might want to watch the movie too – an unexpected treat for you – or you may be able to tick off some of the tasks on your to-do list. Movie time can also help your child drift off to sleep during the day.
Video games
Quieter video or online games that aren't too physical can be fun and break up the day. Your child may have their favourites on PlayStation or Wii, online or through mobile apps, or you can look up some new games with them.
Puzzles
Puzzle books can be like treasure chests – restless children can flick through from find-a-word to spot-the-difference, settling on whichever one they have the energy for. Jigsaw puzzles, if they appeal, are a mindful, quiet option and foster a sense of process and achievement. If you're short on supply, you can find many puzzles online.
Colouring
Colouring is a fine activity for your child when they're down with a cold or flu. Colouring involves fine motor practice and colour discrimination (they are missing school, after all, but at least they're learning something), with more challenges in some than others, such as colour-by-letter or number tasks. This is more fun for the younger ones.
Craft
Depending on how your child is feeling, a bit of craft can bring creativity to a monotonous day, without being over stimulating.
In addition to these welcome distractions, Nurofen for Children* can provide fast and effective relief for symptoms such as headaches, body aches, sore throats and reduces fever if your child is uncomfortable.
Being sick with a cold or flu is unpleasant for children, but along the way there can be enjoyable activities that break up the seemingly long hours at home, shift their focus from feeling unwell and dispel the boredom. Of course, we don't want things to be too much fun, because as soon as they're well enough, it's right back to school!
*Always read the label. Use only as directed. Incorrect use could be harmful. Consult your healthcare professional if symptoms persist. Do not give to babies under 3 months. Seek medical advice for children less than 1 year.
This article is for general information only and not intended as a substitute for medical advice. All information presented on these web pages is not meant to diagnose or prescribe. In all health related matters, always consult your healthcare professional.
Always read the label. Use only as directed. Incorrect use could be harmful. If symptoms persist consult your healthcare professional.