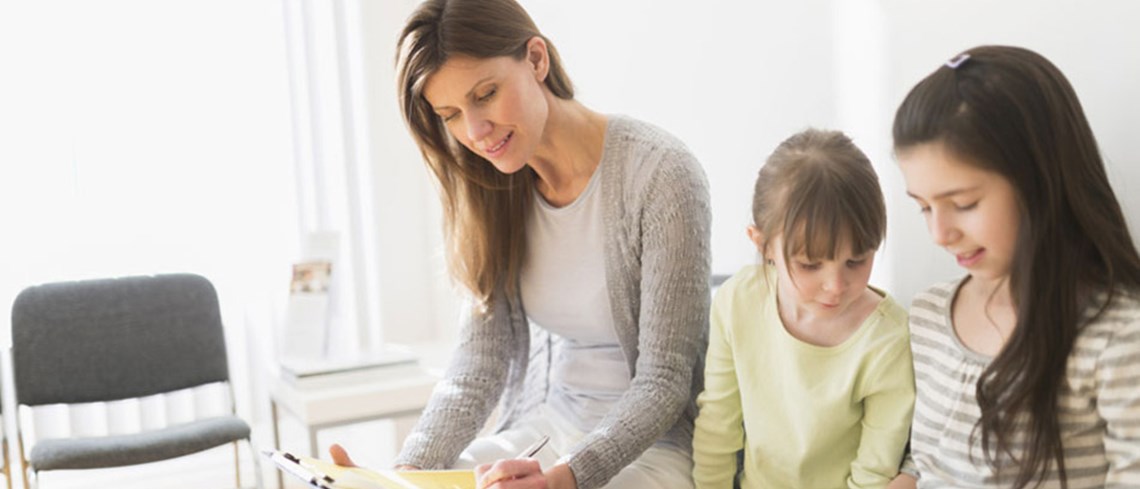 When your child's ill, you'll want to take her to the doctor to find out what's wrong and what you can do to help her feel better. You'll probably also want to get your little one back home and back to bed as soon as possible so that she can rest.
Here are some things you can do to help your visit go quickly and smoothly:
Be prepared - the doctor will ask what's wrong, the symptoms, if any other family members are ill and your child's recent immunisations
Take your child's temperature before you go and write it down
Bring a list of the things you've done to help ease your child's fever
Remember to bring your child's health record (usually a 'red book' or 'blue book')
Pack toys or stories as a distraction
Dress babies in something with poppers so the doctor can get easy access to your baby's tummy and back
If you have an older child, ask them whether they'd like to answer the doctor's questions themselves
Always ask your doctor to explain something that you don't understand
Remember, even if you've been to the doctor's once, you should contact them again if you're still worried about your child.
Home visits
Home visits are only for emergencies. However, if you've tried everything you can to get to the surgery but are stuck, simply explain this to the doctor. They'll usually understand.
For more information please contact your local GP.
This article is for general information only and not intended as a substitute for medical advice. All information presented on these web pages is not meant to diagnose or prescribe. In all health related matters, always consult your healthcare professional.
Always read the label. Use only as directed. Incorrect use could be harmful. If symptoms persist consult your healthcare professional.